Video
Fox 7 News – The ISIS Threat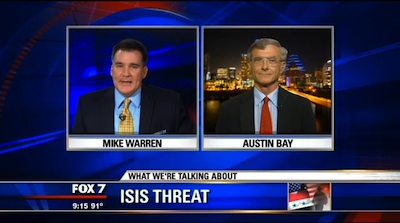 Political commentator and author Austin Bay offers insights into the ISIS threat. – 08/21/14
Watch on Fox 7 News
PJTV – Instavision with Glenn Reynolds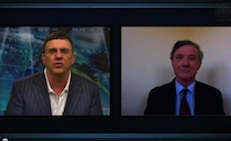 World on Fire: Ukraine, Russia, Syria and Venezuela Turmoil Explained – 03/13/14
Watch Now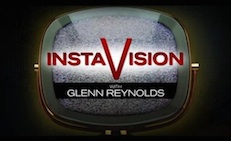 Is Obama's Weak Foreign Policy Encouraging Russian & Chinese Aggression? – 05/22/14
Watch on PJTV
(membership required)
---
Libyan Wars of the Last Century
In this series, Austin Bay examines Libyan wars of the past century.
---
Audio
Austin Bay is involved in various radio programs and podcasts. Hear a few selections below and be sure to tune in for more recent material.
Strategy Talk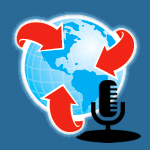 Where the Editors and Writers at StrategyPage.com discuss news as history and give you an unique view of events around the world. More Info
---
The Morning Show
Tune into Austin's Newsradio KLBJ every Wednesday at 6:40 AM to hear Bay's weekly news review with the morning show.

Morning Show Podcasts
---
NPR's Morning Edition
"Embrace the Suck & More Military Speak"- 3/08/07
"Of Sandstorms and Guarded Hope in Baghdad" – 8/23/04