About Austin Bay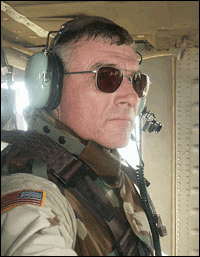 Austin Bay's resume is manifold: Author and syndicated columnist, professor, developmental aid advocate, radio commentator, retired reserve soldier, war game designer, principal in a training simulations and technology consulting company.
To date, Bay has co-authored five non-fiction books with James F. Dunnigan, three novels, and one pamphlet (Embrace the Suck) on language and military lingo. Listen to an NPR interview about this "milspeak" pamphlet and read a selection of definitions.
Bay's military biography of Kemal Ataturk, focusing on the years 1905-1923, is scheduled for publication in August, 2011, by Palgrave MacMillan as part of its Great Generals series.Ataturk: Lessons in Leadership from the Greatest General of the Ottoman Empire can be purchased on Amazon.com and you can read more about it on this site.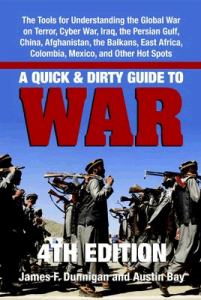 James F. Dunnigan and published by Paladin Press in 2008, is an assessment of current and potential armed conflicts. Since 1985, Bay and Dunnigan's …Guide to Warseries has given readers a sage and succinct overview of world affairs. Dunnigan and Bay not only include background on countries around the world and the political and renegade factions present in those countries, but also provide analysis of those factions and projections (common in war gaming) for what may occur in the near and far future. Several of their earlier editions' predictions have been fulfilled.
Bay has written for various newspapers and magazines since the 1980s. In the early 1990s, he was a guest columnist with The Houston Chronicle; then, he wrote a military issues and foreign affairs column for San Antonio Express-News. Creator's syndicated his weekly column in 2000. Focusing on international issues–especially security and defense issues–a number of newspapers and websites subscribe to his syndicated column. If your local newspaper does not subscribe and you wish to read the column, you may access it at StrategyPage.com.
Periodically, Bay authors and co-authors articles for the Wall Street Journal, Weekly Standard, New Criterion, and The American Spectator. He has also has appeared as a guest analyst on Fox News, MSNBC, CNBC, CNN, C-SPAN, and ABC News Nightline. For eight years (1998-2006), he was a commentator on National Public Radio's "Morning Edition."
Bay is currently involved in various radio and internet programming. This includes a 5 to 10 minute weekly review at 6:45 a.m. for Austin KLBJ Radio's Morning Show; "Strategy Talk," a 25 minute podcast with James F. Dunnigan which airs twice a month at StrategyPage.com; as well as various broadcasts for Pajamas TV. Selections can be found in the Multimedia section and through the programs' sites.
Bay, who has had two commercial wargames published, served for four years as a consultant in wargaming at the Pentagon. He holds the rank of Colonel (Armor), retired, in the U.S. Army Reserve.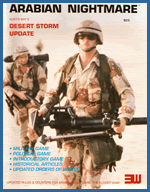 In 1999, Bay served as deputy commander of a Hurricane Mitch recovery operation in Guatemala. During the 1970s, Bay served four years on active duty in Germany and at Fort Hood in Texas.
He retired from the U.S. Army Reserve in 2003, but was recalled to active duty and served in Iraq in 2004. For this tour of duty in Iraq, he was awarded the Bronze Star for meritorious service.
While in Iraq on active duty, NPR Radio had Bay record a commentary via satellite phone. The piece, "Of Sandstorms and Guarded Hope in Baghdad," can be heard here.
Bay is proud to have been involved in developmental aid projects with the Episcopal Diocese of Texas in Central America and sub-Saharan Africa. He firmly believes in a "Local-to-Global" philosophy of change and community service.
He makes speeches to various organizations. Past presentations cover such topics as the "Struggle for the Terms of Modernity," "Actionable Intelligence," and "The New Greatest Generation."
Additionally, Bay teaches a spring semester strategy and strategic theory course at the University of Texas for its Plan II Undergraduate Honors students.
Bay has a PhD in English and Comparative Literature from Columbia University. He is also agraduate of Rice University, the US Army Command and General Staff School, and the US Army War College.
Bay is a member of The Authors Guild, Mystery Writers of America, The Reserve Officers Association, and The National Conference of Editorial Writers.